I've been trying to read a new book every month or two this year. Sometimes I can't get a chance to just sit down and read, so I've been doing some on audio-book and it's freeing to be able to listen to them on a long drive or while doing chores. (I highly recommend audio-books if you haven't tried it yet!) I also just recently (like yesterday) picked up a new devotional book because it's easier for me to have regular quiet times if I have a set devotion or study that I am going through. Day one was today and I am loving it. The name of it is Pressing Pause: 100 quiet moments for Moms to meet with Jesus, in case you were interested.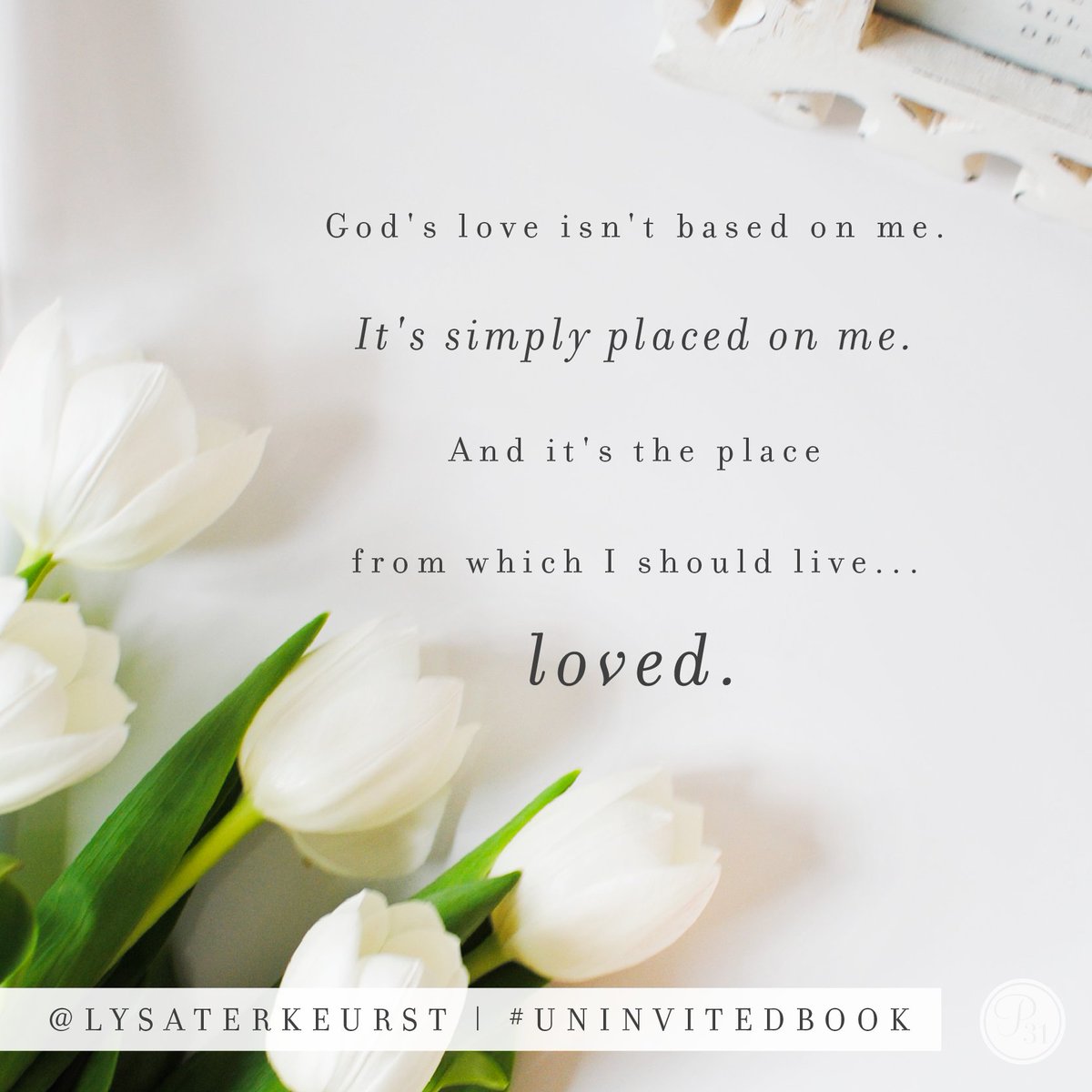 The most recent book that I actually just finished earlier today is called
"Uninvited"
by Lysa TerKeurst. This was a great book, and just what I needed right now. ( I feel like I say that a lot...) In fact, I will likely refer back to it a lot because it had so much truth and good stuff in it! I am going to post a quote from it below about pain that I think will give us all some perspective:
"We must make a crucial choice. If we place our future in the hands of our unchanging God. We'll find healing and freedom. We'll see something on the other side of the pain. Something good. Something we know will be so worth whatever it takes to get well.
So instead of running from the pain, we embrace it as necessary. We must feel the pain to heal the pain. If we never allow ourselves to feel it, we'll never acknowledge it's there. Remember pain isn't the enemy. Pain is the indicator that brokenness exists. Pain is the reminder that the real enemy, is trying to take us out and keep us down by keeping us stuck in broken places.
Pain is the gift that motivates us to fight with brave tenacity and fierce determination, knowing there is healing on the other side. And in the in-between, pain is the invitation for God to move in and replace our faltering strength with His. We must invite God into our pain to help us survive the desperate in-between."
~Lysa TerKeurst, Uninvited Book
I liked this book so much that I would like to give a copy of it away to one of my sweet readers! All you have to do is comment below with your name to enter by 5:00pm Saturday.
I will randomly choose one lucky commented this weekend. This giveaway is not sponsored by anyone but me. I just literally liked this book so much, I would like to get it in one of your hands because I think you will get a lot out of it too! Giveaway ends at 5:00pm (Mountain Time) Saturday October 8th, 2016. Winner will be announced shortly after giveaway ends. Thanks for reading friends.